5 Types of Women You Meet Every Single Day
5 Types of Women You Meet Every Single Day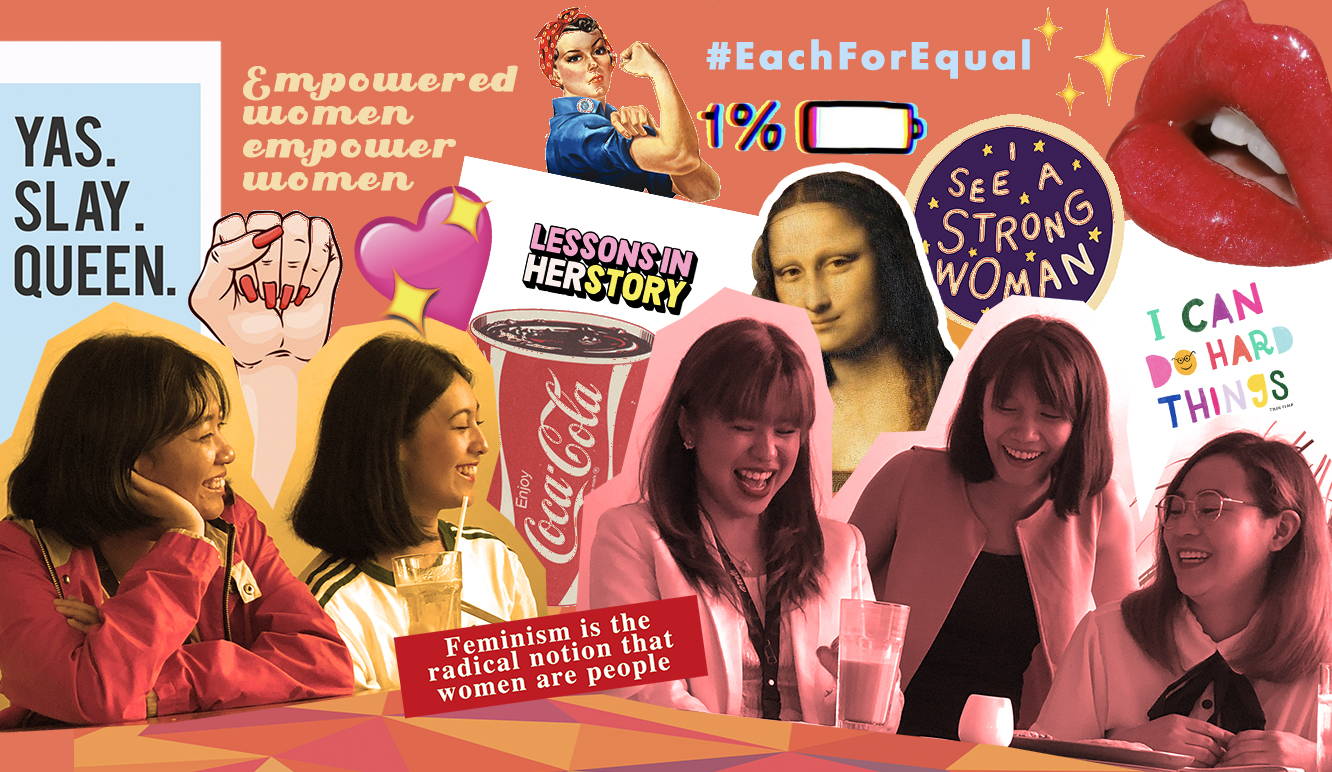 By Clarissa Mae Sunga
ICYMI, March is the official Women's Month of the year but women empowerment happens every day in our lives (amiright, ladies?) We have here five types of women that you encounter every single day (or perhaps, you're one of them!) who are slayin' it out there all day loooong.
            Alexa, play Power by Little Mix! (and put it on the highest volume as possible!)
1. The Go-getter
            Ah, that girl who either saves up for a planner during the start of September or collects stickers for a planner starting the first week of November. Who doesn't know her? She's basically Monica Geller! She likes to write every little event in her planner (and you just know she has two to three pen cases filled with colorful brush pens and calligraphy pens), and wants everything perfectly planned. In short, she's a perfectionist. She's the kind of girl that knows what she wants and isn't afraid to do anything to get it. She's a strong and confident woman (with a heart) and will never settle for anything less than perfect.
            So, if you want to achieve and cross out something on your to-do list… Go getter, girl! (Get it?)
2. The Traveler
           The traveler, a.k.a., the wanderlust: this girl is in different places every single week! And you would know because she posts everything on her Instagram stories: you'd see a neatly-packed suitcase/backpack, there are photos and videos with the captions #newfriends, #ootd, and #newadventure; and you just know she always has her powerbank with her because it seems like she's never running out of battery! Girl, you are absolute #goals, amiright?
But this wanderlust doesn't just love to travel but she enjoys pushing herself out of her comfort zone. Her personal growth happens within her through traveling and meeting new people. 
Go on and conquer the world, girl! Make every moment count! #blessedt           
3. The Scholarly
            This is for the college students out there! Yes, this is a shoutout to you!
Now, you may see this girl sitting on a chair in the coffee shop, alone, with stacks of books, binders, pen cases and book stands laid out on the desk, earphones on her ears (and you just know she's listening to lo-fi music), and her second cup of coffee. This girl is the scholarly: she loves to spend a lot of her time studying or reading books for pleasure (but mostly studying), and writing or doodling on her journal.
The scholarly is not as boring as you think. (Don't judge a book by its cover!) She is determined to reach her goals by studying hard and can still socialize with other people outside of her circle of friends. She probably has straight A's in her card (sana all, right?), a great group of friends, and a high tolerance for caffeine. Talk to her and you'll have the most interesting conversation EVER. She definitely is #goals!
            But don't forget to get some rest, girl! You deserve it! 
4. The Girl Boss
            Much like the go-getter, the girl boss is also a hustler. You see her in a black blazer, paired with some heels, a file organizer on her hand and a killer red lip. She is a wise, independent, inspirational, confident, and a hard-working woman. She is determined to smash it in all aspects of life! She is the killer combo; but it isn't easy to unleash the inner girl boss – it takes a LOT of work and confidence to be the ultimate #GIRLBOSS and get that power going. 
            The devil works hard but the Girl Boss works harder! Werk it, honey! 
5. The On-The-Go
            And last but definitely not the least, the girl who is always all around the place. You may see her with an ID case-slash-card holder where she keeps her beep card and other discount cards that she needs when she commutes or a wallet where she keeps all her coins when she rides the jeepney. This girl is not just wise but she's also street-smart. She's extremely busy but very driven and a jack-of-all-trades kind of woman. She is always ready to lace up her boots and always ready to bring… it… on.
            We do love an on-the-go-Go, go, go, toda na to!
Have you met any of these women? Are you any of these women? Let us know at the comment section!
#GirlPower